ANIMAL ACRES
Acton, CA ~ June 25, 2006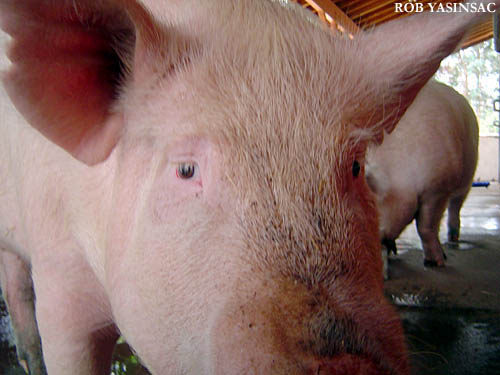 Animal Acres is farmed animal sanctuary and compassionate living center located northeast of Los Angeles. The sanctuary is home to animals rescued from stockyards, factory farms, slaughterhouses and roadside accidents. We visited in the summer of 2006. Even though the temperature was high, it wasn't unbearable out there. Visitation was low on the day we happened to visit, so we had our own private informal tour, which can be very" hands-on". Their official website is http://www.animalacres.org. On our way back to Los Angeles, we passed Vazquez Rocks Natural Area Park. It looked very interesting, but we did not have time to stop.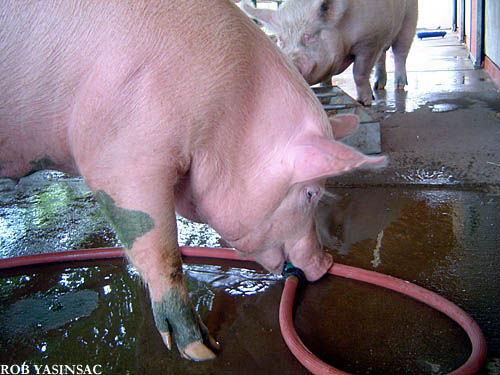 The pigs love drinking water out of the hose. They'll chase after it when workers drag the hose away.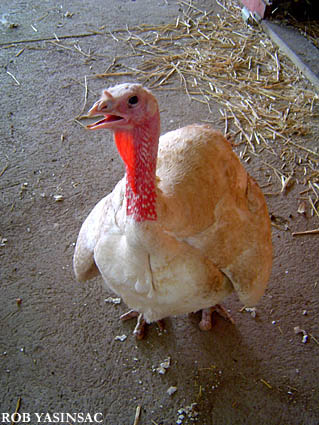 Every day is Thanksgiving at Animal Acres, especially for the turkeys.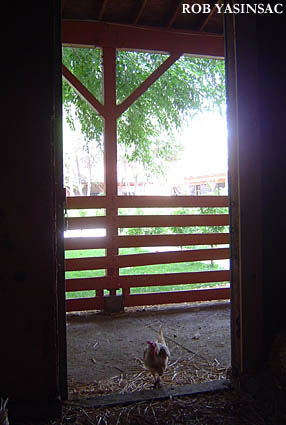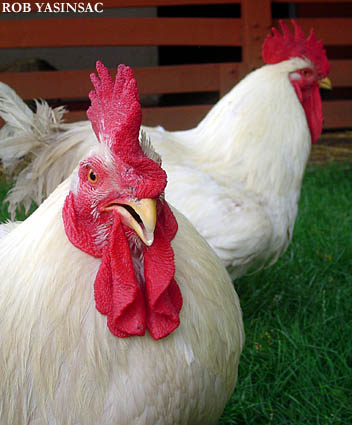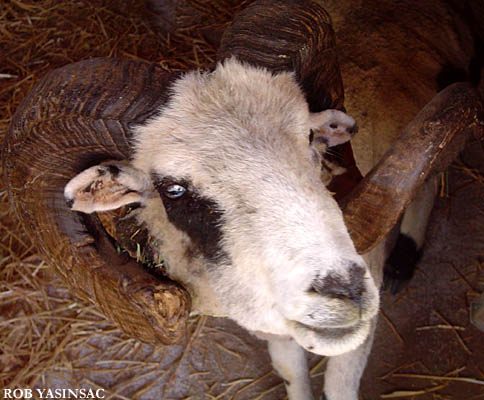 I believe this was Ramboy, who died a few weeks after our visit =(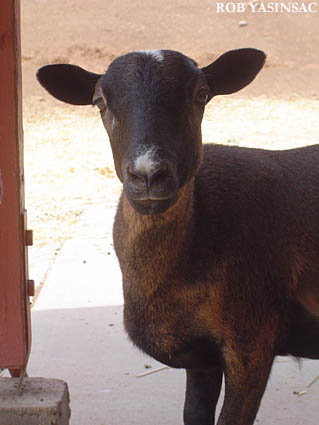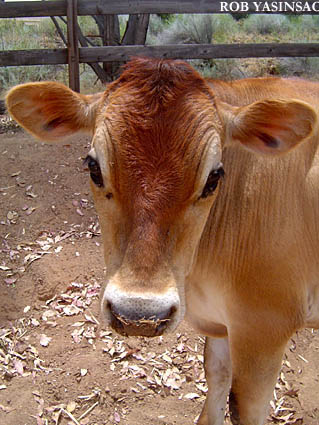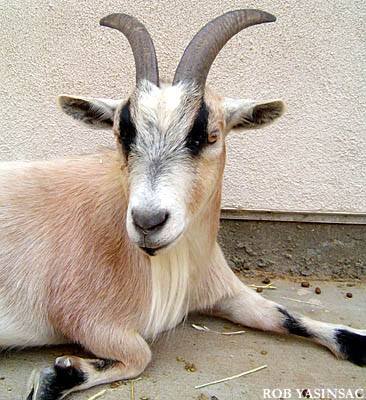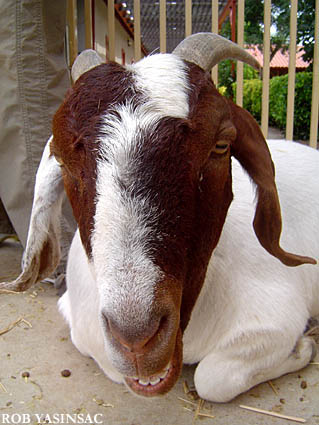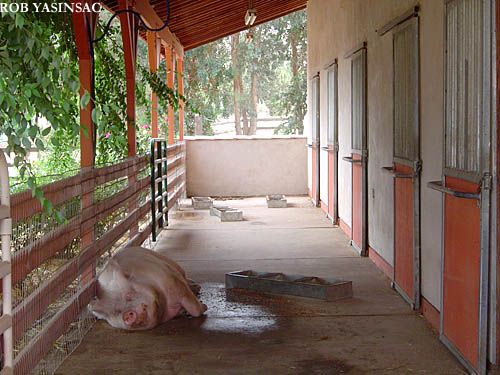 Dreamin' after another happy day at Animal Acres.



---
This page copyright © 2007 by Robert J. Yasinsac.
Reproduction of these photos without the permission of Robert Yasinsac is prohibited.