BLACK SWALLOWTAIL CATERPILLAR
(aka PARSLEY WORM)




Photographed in Sleepy Hollow, NY. September 2007. These guys were found in vegetable garden, where they spent a few weeks munching on some mints. When agitated, small, stubby orange horns pop out of their heads.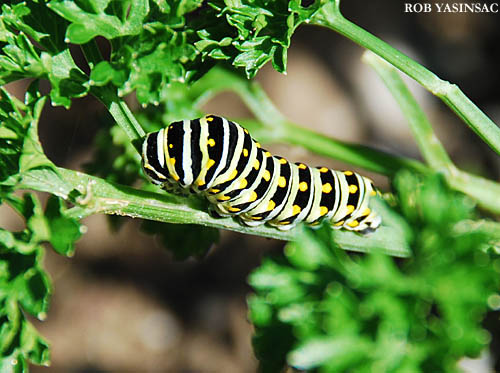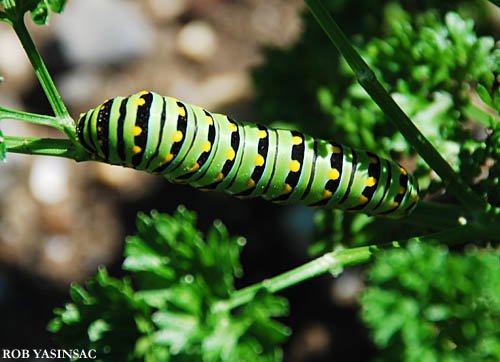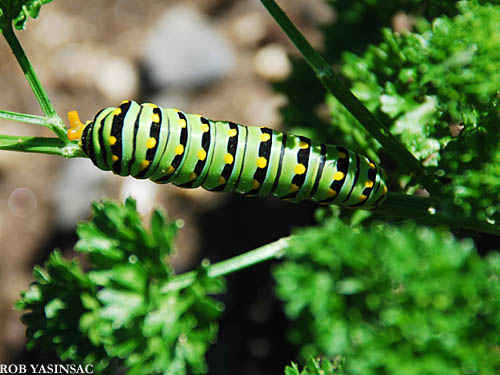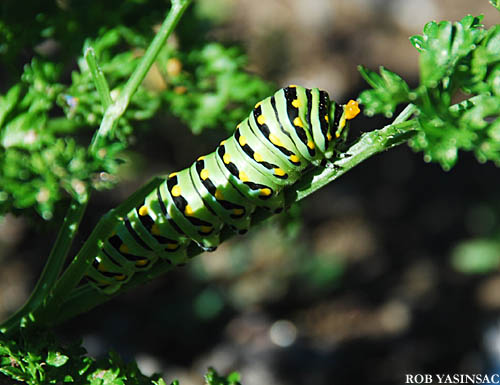 ---
This page copyright © 2007 by Robert J. Yasinsac.
Reproduction of these photos without the permission of Robert Yasinsac is prohibited.